Azio Beauty Wholesale Program:
Elevate Your Aesthetic Clinic
with Premium Skincare at Competitive Prices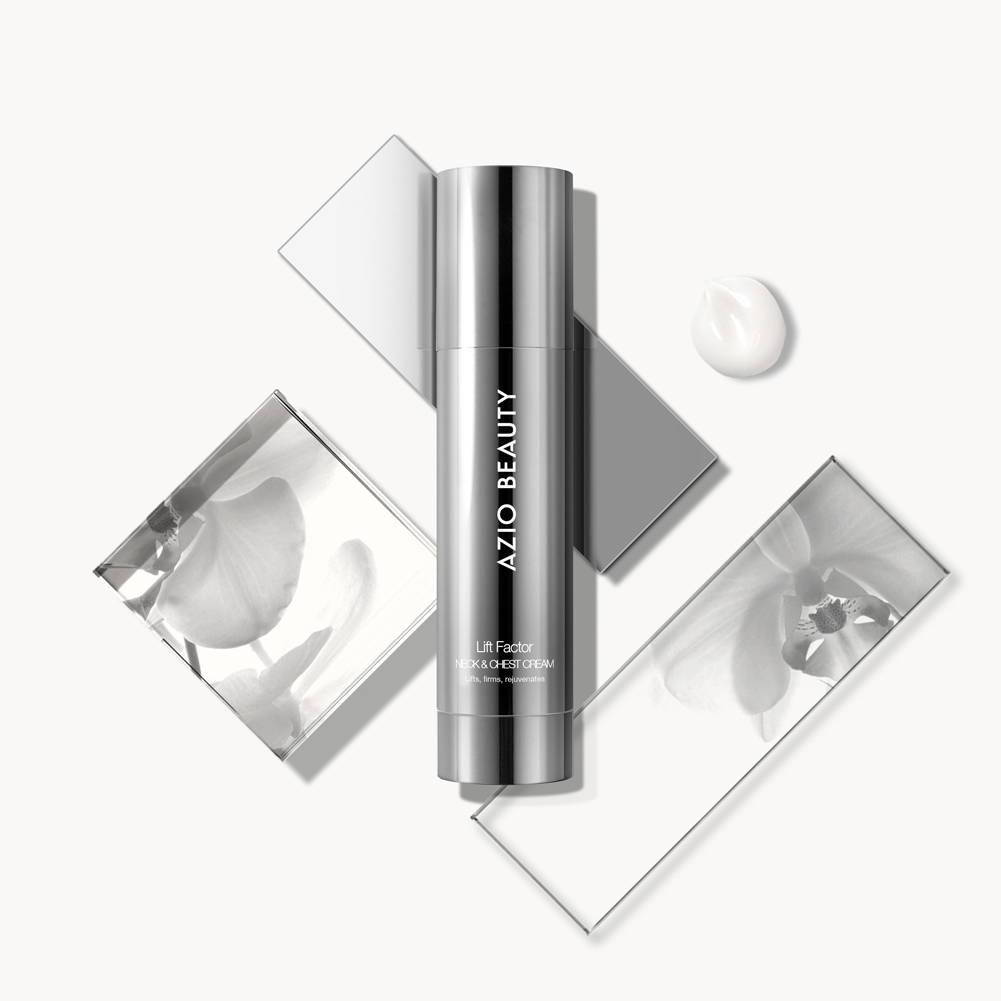 Our exclusive wholesale program is open to just 50 clinics across the UK. As a partner, you'll enjoy numerous benefits that will not only enhance your skincare offerings but also help grow your business.
Your customers deserve the best skincare at an affordable price.
We've got you covered.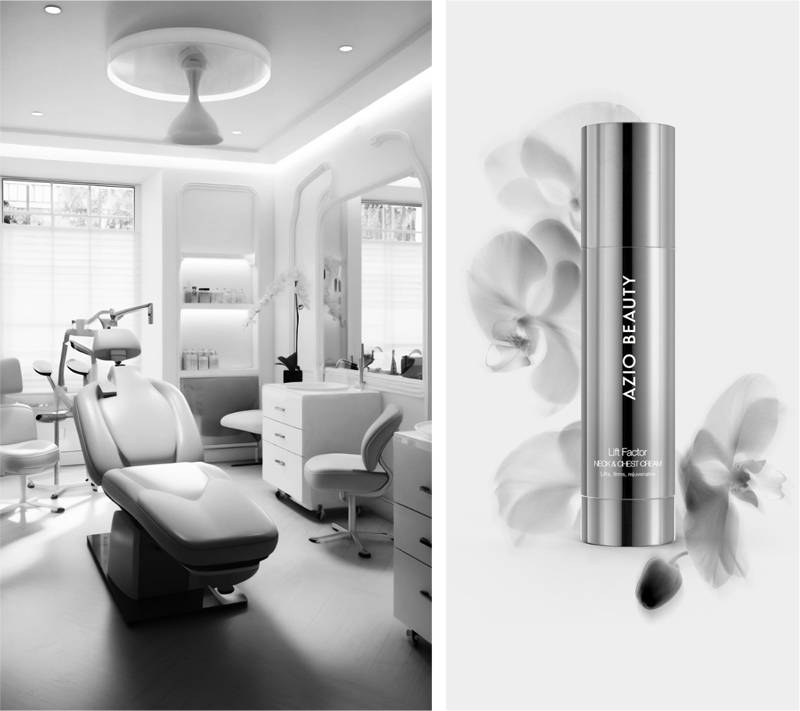 AZIO Beauty's highly-experienced product developers work directly with the world's leading beauty and wellness labs (where most luxury beauty products are made). By cutting out the middlemen, AZIO Beauty can pass on dramatic savings to customers, without compromising on quality.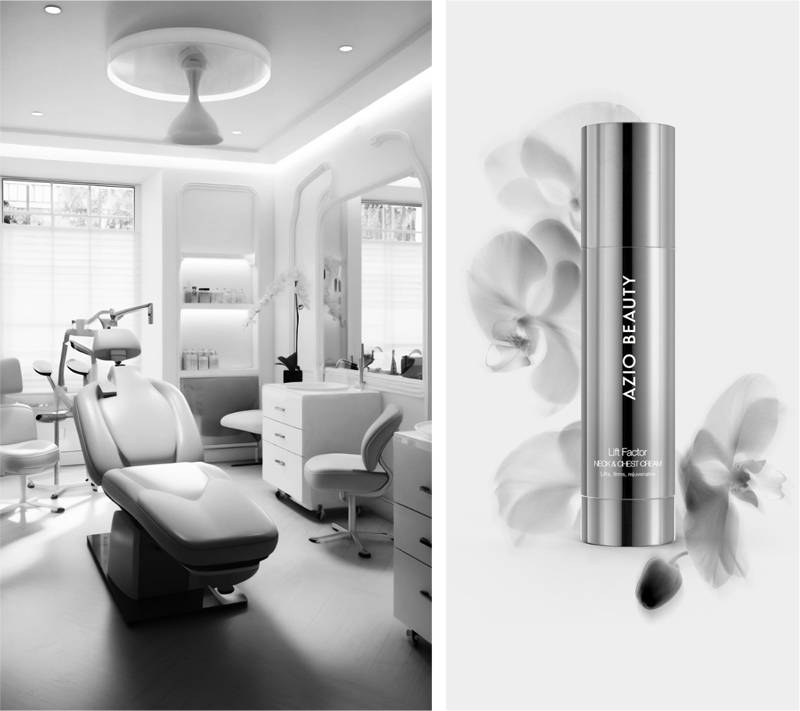 You'll be one of just 50 clinics in the UK given the opportunity to stock and sell our highly coveted skincare range.
Our partners will always have priority access to our new product launches, ensuring your clinic stays ahead in the ever-evolving skincare market.
We've mastered the art of delivering top-notch products at prices that don't break the bank, providing an ideal down-sell for customers finding Zo Skin and other high-end brand prices steep.
Partnering with us means you get to shine too. We will organise numerous events with our clinic partners and extensively feature your clinic on our social media platforms, helping you reach a wider audience and grow your customer base.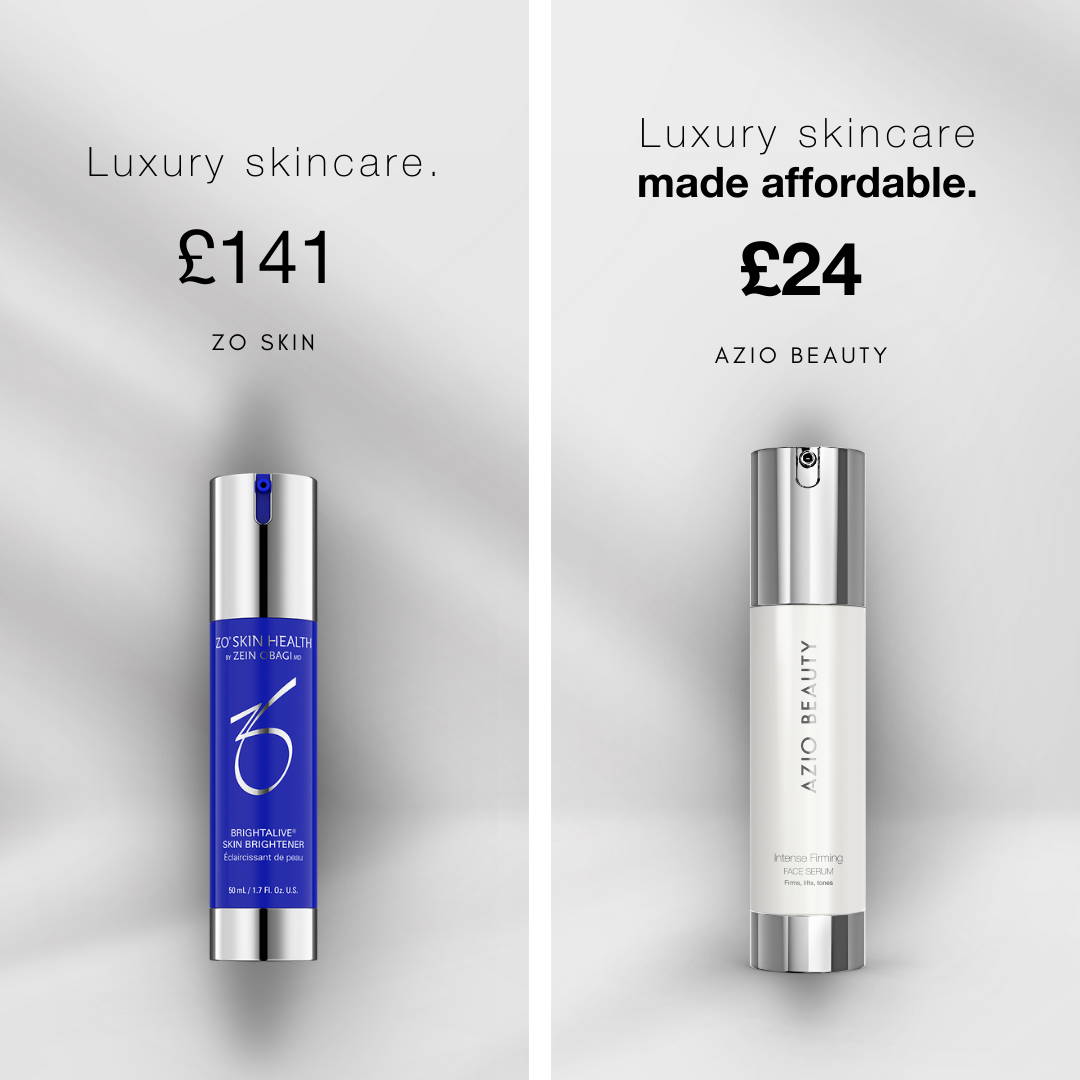 2. Online-Only Distribution
AZIO Beauty sells exclusively online, avoiding the costs of retail markups and storefront overhead. By keeping the sales process digital, they pass on those additional savings to customers, making luxury skincare more accessible than ever before.
3. Uncompromised Quality and Ingredients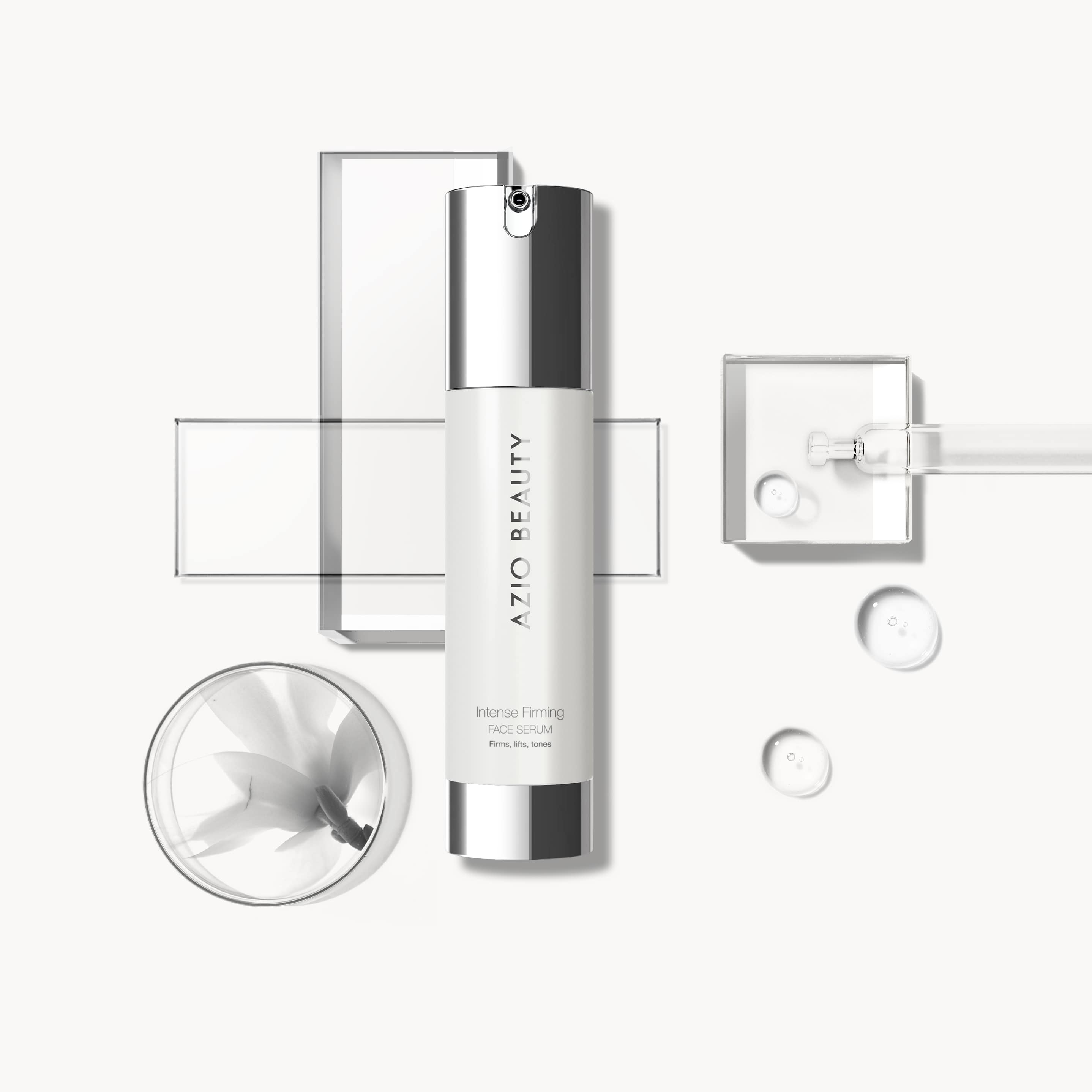 AZIO Beauty's Intense Firming Face Serum is crafted with premium, highly effective ingredients that target wrinkles, fine lines, and restore skin elasticity. They believe in delivering the best quality skincare without the luxury price tag.
4. Results You Can See and Feel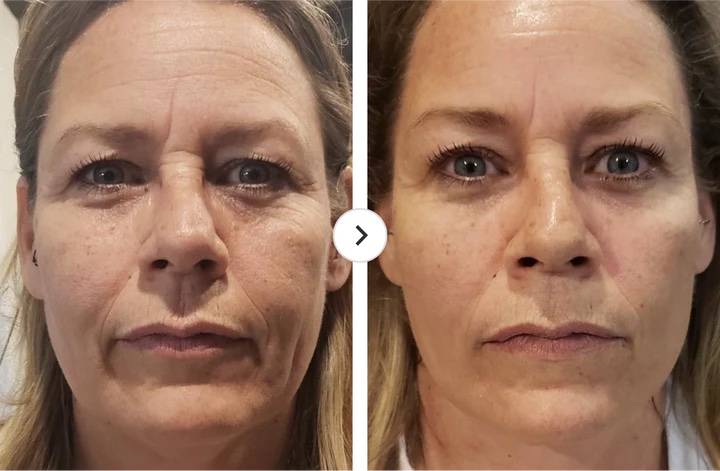 AZIO Beauty's Intense Firming Face Serum is designed to produce visible results, with users reporting firmer, more toned, and lifted skin. Experience the transformative benefits of their serum, without emptying your wallet.
5. Rave Reviews and Loyal Customers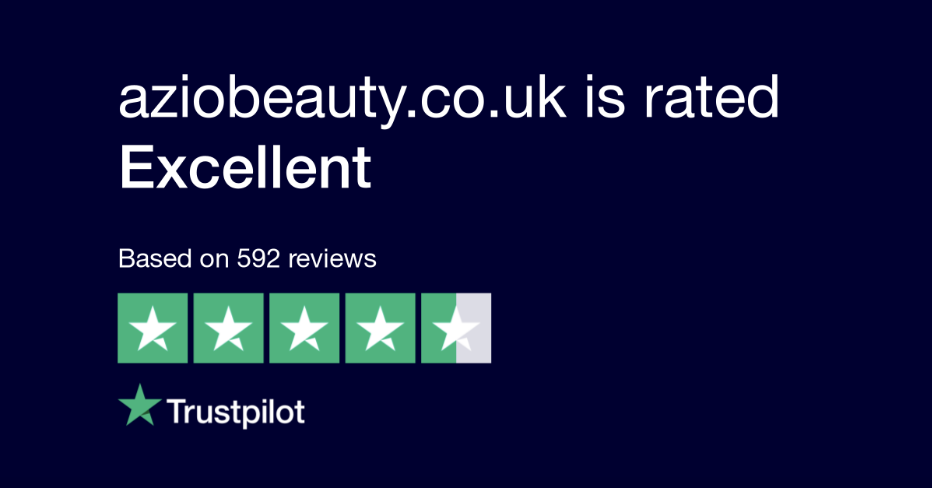 AZIO Beauty's Intense Firming Face Serum has garnered a dedicated following, with customers raving about its affordability and effectiveness. Join the thousands who have already discovered the value and impact of this premium skincare solution.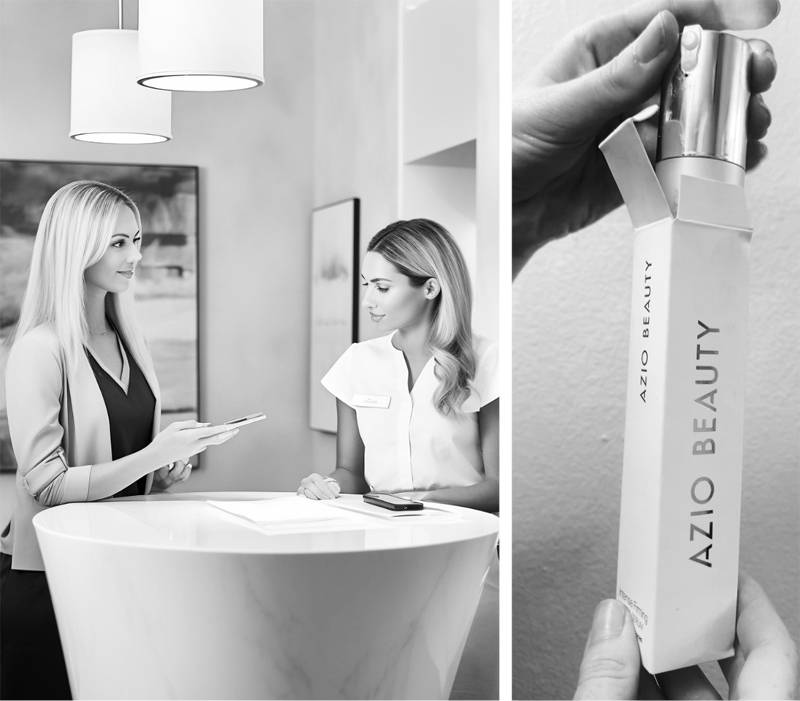 We supply high-quality marketing materials, including in-store displays, brochures, and digital content, to support your sales efforts.
Dedicated Account Management
You'll be assigned a dedicated account manager to assist you with orders, training, marketing, and any other needs, offering a seamless partnership experience.
We provide in-depth product training to ensure your team is well-equipped to recommend Azio Beauty products and answer any client queries.
Our range of skincare solutions are not only luxurious and affordable, but they're also highly effective. Stocking Azio Beauty products means happier clients, returning for their favourite skincare solutions time and again.